The Alphamusic of John Levine™ Affiliate Program
You can now sell your favourite Alphamusic™ on an affiliate basis without investing capital and it's absolutely FREE.

As an affiliate, you will receive a 20% commission on sales. And that is not all. Our program has two tiers. When you bring people in to become affiliates through your special link, you also get 6% on the sales made through your affiliate leads.

What more do you get?
- A comprehensive and detailed affiliate admin
- View of your daily sales statistics
- Monthly payments via PayPal
- One year cookies**, real time tracking and reporting
- Password protected page to check sales

Sales are for product totals (shipping and handling not included)

**Even if your site visitor doesn't buy right away, you have a year for your customer to make
a purchase, in which time you'll always be credited for that visitor.

Alphamusic™ provide you with the sales banners, text and tools to actively promote your site. Yes, that is right, the more your site is promotted, the grater chance you have that your clients and visitors will want to buy Alphamusic™ recordings. The more visitors that click on the banner or text with our link, the grater chance you have that they will actually buy! All such sales will be tracked and credited to YOU!

Join free today and start earning.

Easy STEPS to follow:

Go to the Affiliate Registration Page and fill in your details:
https://ebizac.com/affiliates/register.php?id=2326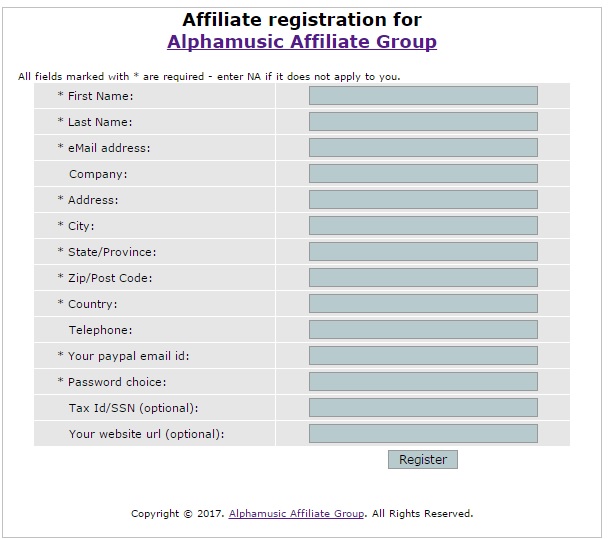 Next, log in to your Affiliate Account:
https://ebizac.com/affiliates/?id=2326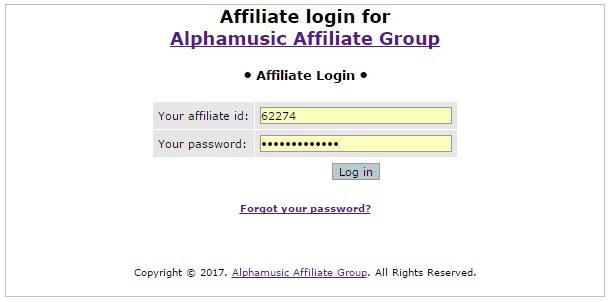 Once you have logged in to your Admin Control Panel, you will see your Main Aff Link displayed there.
This will be your main link to promote.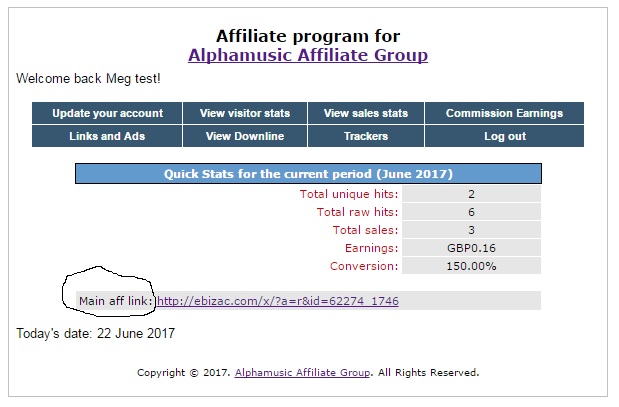 Promotional Material for You:
Print Screen of Banners: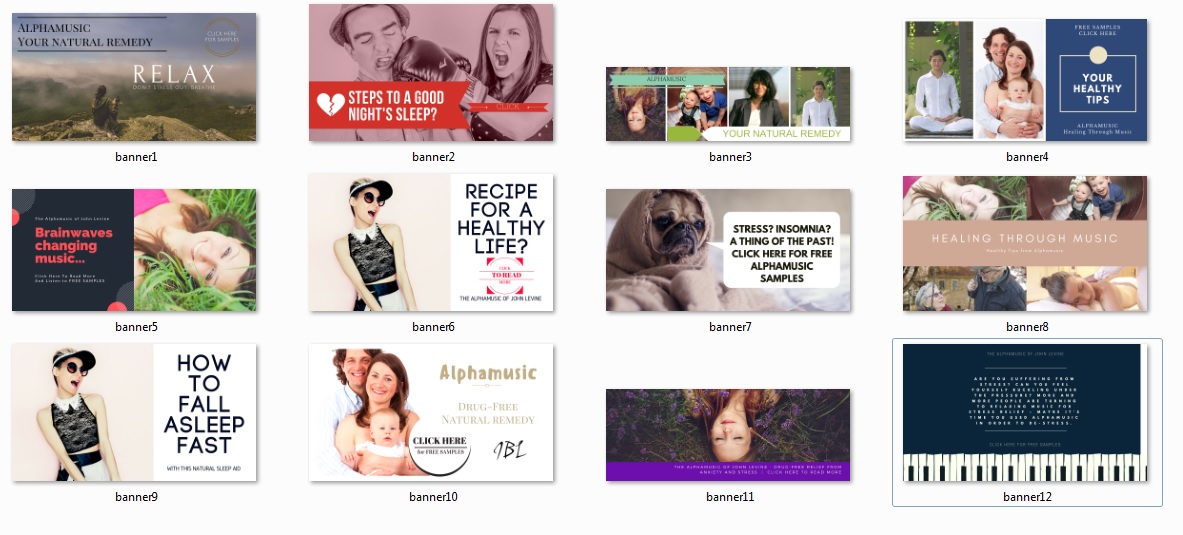 DOWNLOAD BANNERS HERE

TEXT
We encourage you to write your own testimonial explaining to others why they should follow this link and read more and why you recommend the music. If that is too much hassle, you are welcome to use any text or photos from our website to promote your link.

Text example:
Alphamusic, a powerful relaxing music and meditation music, is a tried and tested natural music remedy that has shown to be effective for a whole host of common ailments. From insomnia, ADHD in children, anxiety or stress, the scientific brainwave research that Alphamusic is based upon has shown how effective the music is and how it changes brainwaves from stressed beta to calm alpha. If you want to know more about Alphamusic and read how this music can help you, please CLICK HERE for more information and free samples.